Have you ever tried not to think about something painful? Keeping yourself busy so it won't be in your mind? Surrounding yourself with people so that it's noisy enough so you can't hear it?
While your mind can be "kept busy", travel around from past to future, here and now to daydreaming and fantasising, you cannot "keep" your body busy. Your body and breath are constantly in the present, serving as your memory card for everything that you go through.
Whether it is stress, anxiety, trauma, fear, anger, frustration, self limitation and so on, your body is there with you, through all of your bad experiences, recording and storing them in itself.
How to let go of these traumas? How to release these negative feelings?
Our Breath!
The most basic tool we own and always in action.
Through the guided process of connected breathing, we enable more oxygen and more life into our body, reach out to all of its parts, loosen up the muscles and allow them to let go of these locked up experiences.
This is how it works: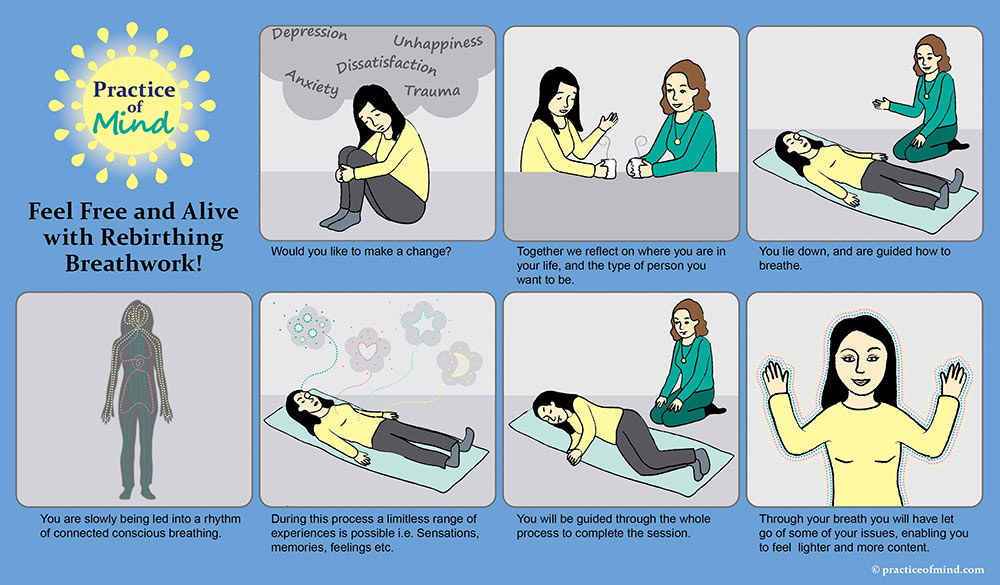 Are you ready to feel happy and content?
Are you ready to feel free and alive?
Take a deep breath, and get started!